News
Some crystals to stimulate the imagination
by yujianghao on Sep 13, 2023
Some crystals to stimulate the imagination
To Boost Innovative & Visionary Thinking
Crystals for imagination, innovation and visionary thinking have the potential is help you to make positive changes in your life.
These thirty three crystals assist you think outside the box, with new ideas and innovative unique approaches to how you think.
Imagination is also related to the creative process and the emergence of fresh ingenious ideas.
Many of the best stones that unlock your imagination and get your creative juices flowing, will stimulate inspired and visionary ideas.
Inspiration is a powerful energy that works well in combination with your imagination to bring flair and individuality to artistic endeavours.
Meaning Of Imagination: Define Imagination
Before you can use your imagination you need to clearly understand what it is that you are talking about. By defining imagination you are able to unlock its potential.
The definition of imagination is found here at The Miriam Webster Dictionary:
The act or power of forming a mental image of something not present to the senses or never before wholly perceived in reality.
So let's look at the word, imagination. It has within it the word image, and the images you see, feel and create are the key to developing your imagination.
You can start the process with an image that is a creation in your mind. It is easier if you make it something that is important within your life. 
Bring an image into your mind, perhaps the face of someone you love, a place you love, your dog or cat or other pet, or even a favorite flower. 
Imagine this, fill your entire mind with this image. Did you succeed in bringing something into your mind? Did you see an image of something?
If you did, and most of us can imagine someone or something we love, know that this is the beginning of the process, to enhance your imagination and your creative potential.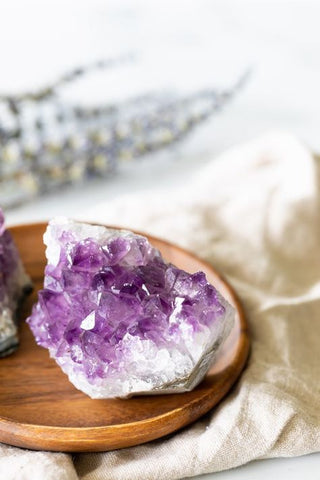 Why Would You Use Crystals For Imagination?
FAQ - Frequently asked questions about developing your imagination.
Why would you choose to use crystals for imagination?
In the section below you can learn the benefits of the use of some of these powerful stones that are valuable to assist you.
Individual stones have strong actions to boost your imagination so check them out.
What would be the purpose of developing your imagination?
Did you know that you can use your imagination as a tool to improve your life.
If you want to live the life of your dreams, how can you use specific crystals to aid the process?
Many of the crystals for imagination have a strong creative energy that will be highly beneficial to help you if you choose to use them in your daily life.